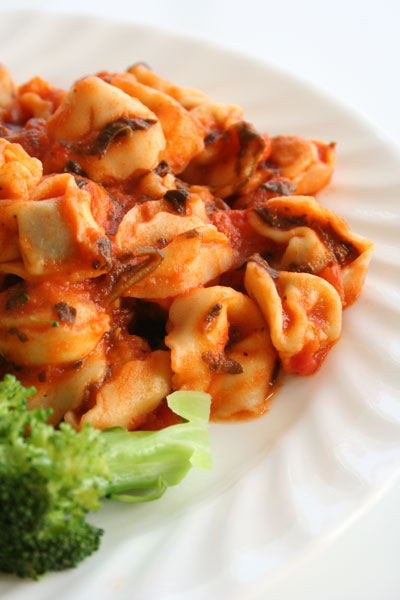 2-3 shallots, sliced into rings and separated
8-10 gloves of garlic (
whole
)
1 jar Sundried Tomato Pesto
1 bag tortellini (
refrigerated
kind)
crumbled Feta cheese
2 tbsp extra virgin olive oil
saute shallots in olive oil over medium heat until glassy; add whole garlic cloves, turn to low.
cook tortellini according to package directions; drain.
combine shallot mixture with Pesto in a large bowl.
add tortellini and mix until well coated.
top with Feta cheese and serve.
makes 4-6 servings
if you roast eggplant and add it, it is very tasty and spreads it further!